Investments
Matrix Equities is a newly formed private investment company focused on acquiring distressed, value-add and stabilized assets in the Midwest with a primary focus on the Chicago metro market.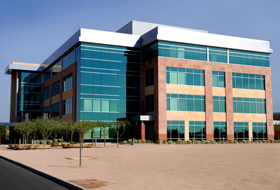 Property types considered:
· Office
· Retail
· Industrial
· Multi-family
Property and asset management services are offered through Matrix Realty Group, LLC our affiliated management company.For more information about investing with our company please contact Josh Budny at 708-799-3600.
About us:
Matrix Equities is led by Joshua Budny, who has been involved with the acquisitions and management of over $100 million in commercial assets. He currently manages approximately $20 million in commercial real estate assets in the Chicago market under Matrix Realty Group. Previously Mr. Budny managed an $80 million dollar portfolio of commercial properties in the Chicago area for a private investment firm.
Joshua graduated from De Paul University in Chicago with a degree in finance and is an active Illinois real estate broker and has been a licensed real estate agent since 2000. Mr. Budny has over 12 years of commercial real estate experience including acquisitions, asset management, property management, leasing and dispositions.
Contact us:
Matrix Equities
2066 Ridge Road
Homewood, IL 0430
O) 708-799-3600
F) 708-799-3653
Disclaimers:
- All properties carry risk and can result in substantial financial losses.
- Use due diligence in any real estate acquisition or investment.
- Don't invest what you can't afford to lose.
- While managers do their best to anticipate cash flow and cash requirements up front, capital calls may be necessary during the term of ownership, liquid cash should be available to fund such capital requirement.
- Investments offered through joint ventures with qualified and accredited equity partners and/or through private offerings under of Regulation D, considered a "safe harbor" for the private offering exemption of Section 4(2) of the Securities Act.
- Matrix Realty group is a licensed real estate company performing asset and property management services and may receive management fees and commissions from properties acquired by Matrix Equities or its affiliates.
- Use due diligence when making any investment decisions.
- Accredited and qualified investors only.
- References upon request.
- Confidentiality is always honored.